If you're trying to make a batch of cookies, but can't find the exact recipe or the time the recipe says to bake them for, you might be wondering how long to bake the perfect cookies!
Is it like a cake where you bake it for 20+ minutes? Is it just a few minutes? Somewhere in between?
Each cookie recipe is going to be specifically formulated to bake in a certain amount of minutes, BUT there is also that little old chestnut of the fact that your oven could bake hotter or cooler than other people's.
This is why there is often a range of times people give when telling you how long to bake cookies for.
They don't necessarily know if yours will be done, or golden, at 8 minutes or at 12 minutes.
But let's go back to the fact that you don't have the recipe in front of you and just want to know how long to bake your cookies for.
Using a method of averaging out the baking times for the top 10 cookie recipes that come up on a search in each category, we've been able to figure out the perfect average baking time depending on the type of cookies you're making.
You'll notice that "drop cookies" like chocolate chip cookies and sugar cookies tend to be similar baking times, while shortbread takes longer and a cut-out sugar cookie may take less time so you don't burn the edges.
If you have any other types of cookies you'd like us to calculate the best baking time for, let us know in the comments!
GET A

FREE

COOKIE RECIPE BOOK & SECRET BAKING HACKS!
With 9 guaranteed-delicious cookie recipes and plenty of secret baking hacks, this is your ad-free key to cookie success!
How Long to Bake Chocolate Chip Cookies
The average time to bake chocolate chip cookies for is: 11 minutes
| | |
| --- | --- |
| Recipe Source | Baking Time |
| BBC Vintage Chocolate Chip Cookies | 8-10 minutes |
| Sally's Baking Addiction Chewy Choc Chip Cookies | 12-13 minutes |
| Tasty Chocolate Chip Cookies | 12-15 minutes |
| Betty Crocker Chocolate Chip Cookies | 8-10 minutes |
| Handle the Heat | 12-15 minutes |
| All Recipes | 10 minutes |
| Bon Appetit | 8-10 minutes |
| Nigella | 15-17 minutes |
| Cookie & Kate | 14-17 minutes |
| Martha Stewart | 8-10 minutes |
Must-Have Baking Tools (seriously)
How Long to Bake Soft & Chewy Sugar Cookies
The average time to bake soft sugar cookies for is: 10 minutes
| | |
| --- | --- |
| Recipe Source | Bake Time |
| Bigger, Bolder, Baking | 8-10 minutes |
| A Spicy Perspective | 9-11 minutes |
| All Recipes | 8-10 minutes |
| Life, Love and Sugar | 7-8 minutes |
| Add a Pinch | 8-10 minutes |
| Host the Toast | 12-16 minutes |
| Girl vs Dough | 9-11 minutes |
| Mel's Kitchen Cafe | 11-13 minutes |
| Pretty Simple Sweet | 11-12 minutes |
| Kim's Cravings | 12-13 minutes |
How Long to Bake Shortbread Cookies
The average time to bake shortbread cookies for is: 16 minutes
| | |
| --- | --- |
| Recipe Source | Bake Time |
| Simply Recipes | 15-18 minutes |
| BBC | 15-20 minutes |
| Preppy Kitchen | 10 minutes |
| Joy of Baking | 15 minutes |
| Bigger, Bolder, Baking | 16-18 minutes |
| Cooking Classy | 13-16 minutes |
| Daring Gourmet | 30-35 minutes |
| Two Peas & a Pod | 15-17 minutes |
| All Recipes | 10-12 minutes |
| Live Well, Bake Often | 12-15 minutes |
How Long to Bake Cake Mix Cookies
The average time to bake cake mix cookies is: 10 minutes
| | |
| --- | --- |
| Recipe Source | Bake Time |
| Cookies & Cups | 9-10 minutes |
| Tasty | 10-12 minutes |
| Sally's Baking Addiction | 10-12 minutes |
| Live Well, Bake Often | 10-12 minutes |
| Betty Crocker | 10-12 minutes |
| I Heart Naptime | 9-11 minutes |
| Taste & Tell | 10-12 minutes |
| Cookie Rookie | 8-12 minutes |
| The Kitchn | 10 minutes |
| Lauren's Latest | 8-10 minutes |
How Long to Bake Cut-Out Sugar Cookies
The average time to bake cut-out sugar cookies for is: 9 minutes
| | |
| --- | --- |
| Recipe Source | Bake Time |
| Sally's Baking Addiction | 11-12 minutes |
| All Recipes | 6-8 minutes |
| Life, Love, and Sugar | 6-8 minutes |
| Haniela's | 10-11 minutes |
| Tastes of Lizzy T | 12-13 minutes |
| Food Network | 10 minutes |
| Joy Food Sunshine | 9-10 minutes |
| Brown Eyed Baker | 10-12 minutes |
| Fifteen Spatulas | 9-12 minutes |
| Wilton | 8-11 minutes |
How Long to Bake Snickerdoodle Cookies
The average time to bake snickerdoodle cookies for is: 10 minutes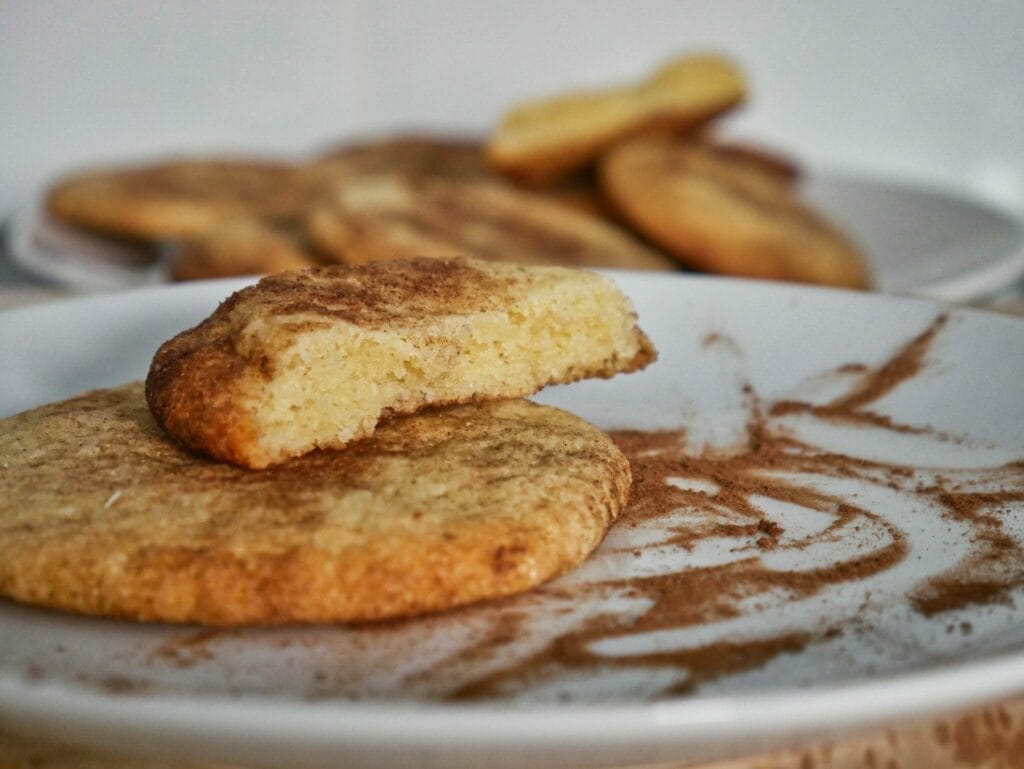 | | |
| --- | --- |
| Recipe source | Bake time |
| Sally's Baking Addiction | 10 minutes |
| Modern Honey | 9-11 minutes |
| Delish | 12 minutes |
| Cookies & Cups | 12-15 minutes |
| Hummingbird High | 10 minutes |
| All Recipes | 8-10 minutes |
| Betty Crocker | 8-10 minutes |
| Natasha's Kitchen | 8-10 minutes |
| Preppy Kitchen | 10 minutes |
| The Frugal South | 8-10 minutes |
How Long to Bake Gingerbread Cookies
The average time to bake gingerbread cookies for is: 11 minutes
| | |
| --- | --- |
| Recipe source | Bake time |
| Sally's Baking Addiction | 9-10 minutes |
| BBC | 9-10 minutes |
| Gimme Some Oven | 8-10 minutes |
| Delish | 9-10 minutes |
| King Arthur Baking | 8-10 minutes |
| Martha Stewart | 20 minutes |
| The Pioneer Women | 12-15 minutes |
| Tastes Better from Scratch | 8-11 minutes |
| Simply Recipes | 8-10 minutes |
| Joy of Baking | 8-12 minutes |
How Long to Bake Peanut Butter Cookies
The average time to bake peanut butter cookies for is: 11-12 minutes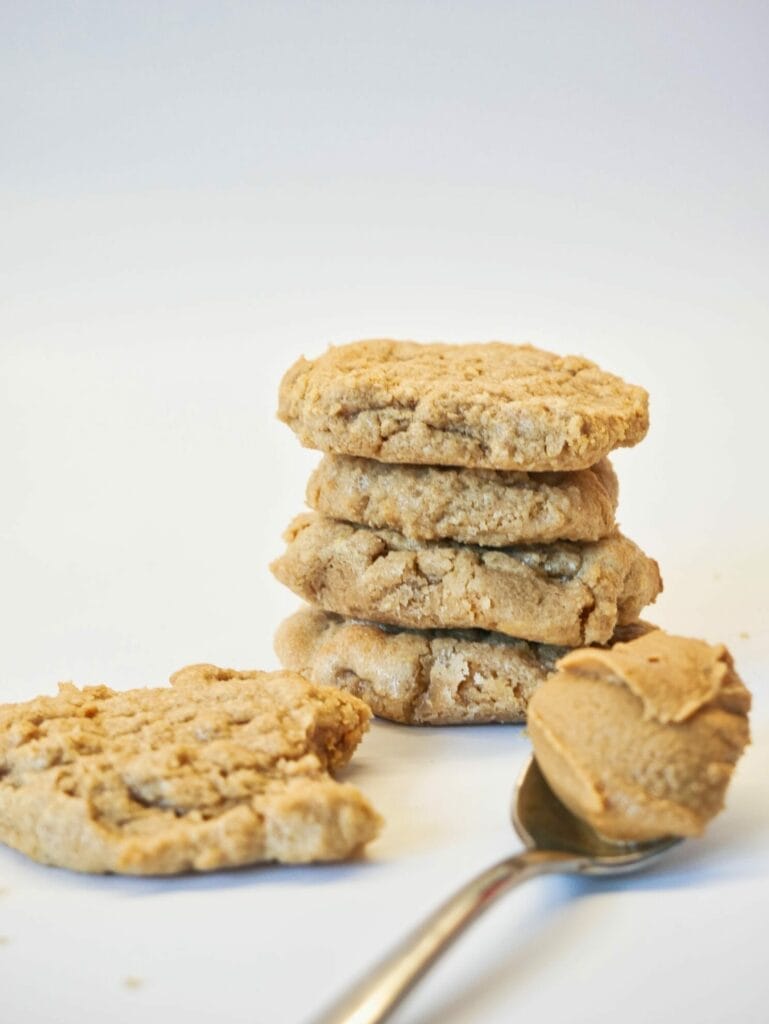 | | |
| --- | --- |
| Recipe source | Bake time |
| Sally's Baking Addiction | 10-12 minutes |
| Preppy Kitchen | 8 minutes |
| Simply Recipes | 9-10 minutes |
| All Recipes | 10 minutes |
| Baking Mad | 18-20 minutes |
| Live Well, Bake Often | 10-12 minutes |
| Ahead of Thyme | 8-10 minutes |
| Love & Lemons | 12-13 minutes |
| Bigger, Bolder, Baking | 15 – 20 minutes |
| Erren's Kitchen | 10 minutes |
How Long to Bake Crinkle Cookies
The average time to bake crinkle cookies for is: 11 minutes
| | |
| --- | --- |
| Recipe source | Bake time |
| BBC | 10 minutes |
| Sally's Baking Addiction | 11-12 minutes |
| Cafe Delites | 10 minutes |
| Preppy Kitchen | 10-12 minutes |
| All Recipes | 10-12 minutes |
| Bake or Break | 14-18 minutes |
| Bigger, Bolder, Baking | 10-12 minutes |
| eat, little bird | 10-12 minutes |
| Two Sisters | 8-10 minutes |
| Gimme Some Oven | 10 minutes |