This classic snickerdoodle cookie recipe is one of the easiest cookie recipes to do with kids as there's no chilling or cutting out required!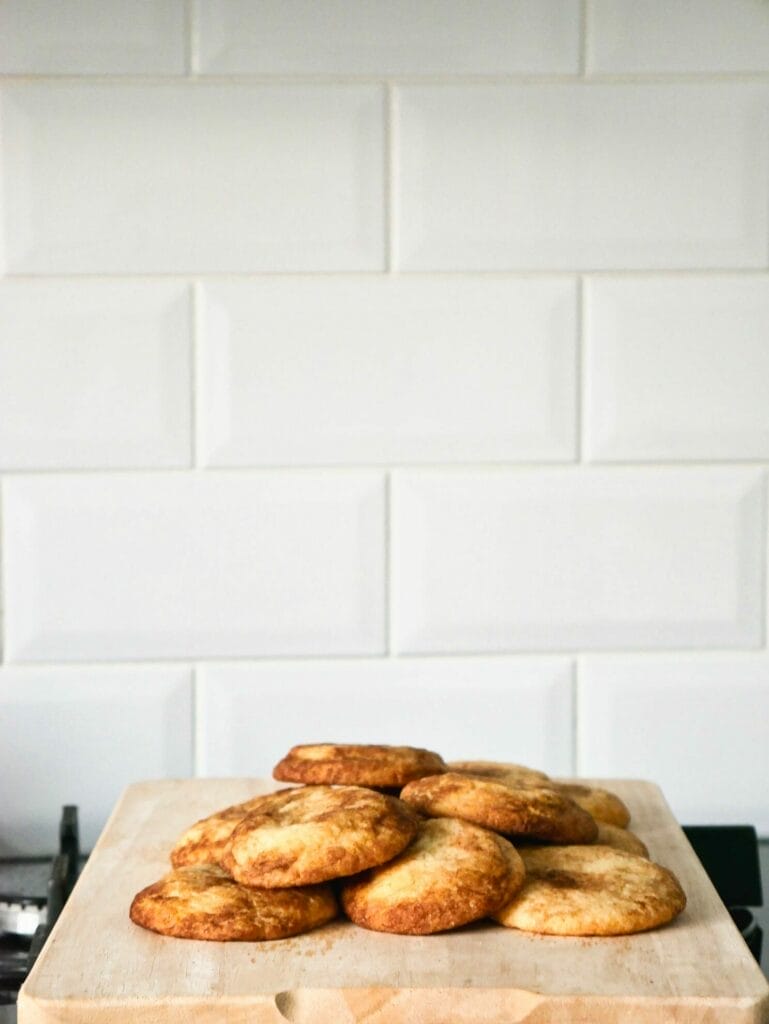 Classic snickerdoodle cookies have something of a cult following.
There's something about the cinnamon and sugary goodness that wins hearts around the world, or wins over hearts in the case of my husband who had never had a snickerdoodle before (?!?!)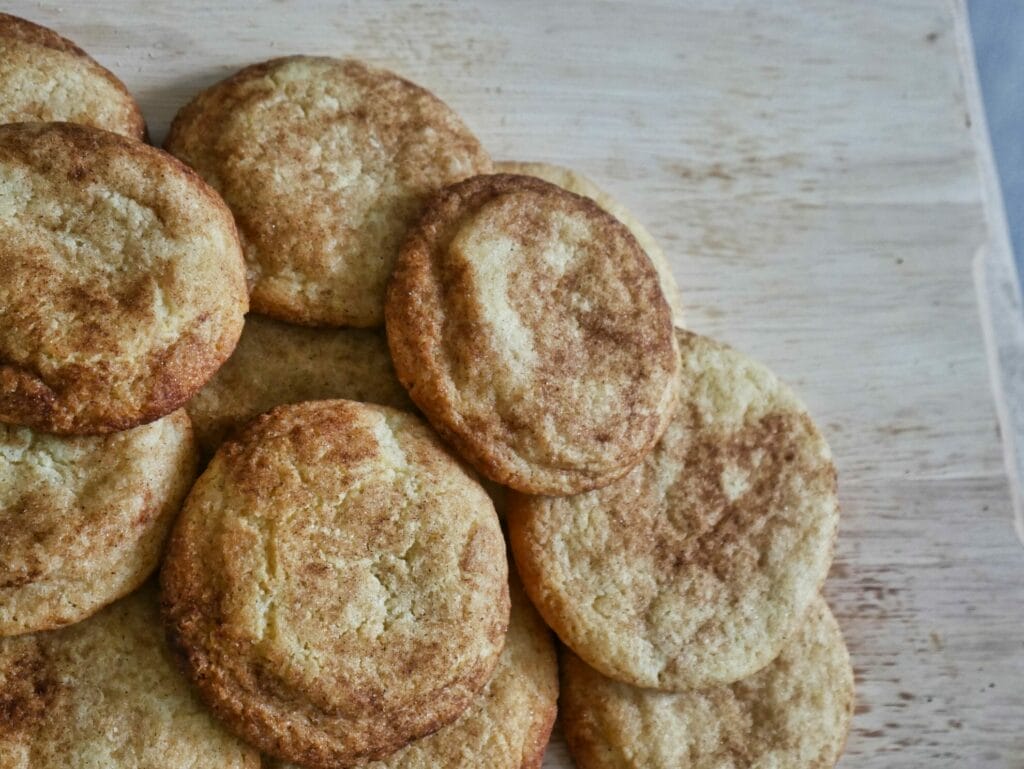 This easy and chewy snickerdoodle cookie recipe will satisfy every purist's snickerdoodle love, including the classic ingredient: cream of tartar.
Cream of tartar is an essential ingredient in classic Snickerdoodles as it gives it that extra bit of tang and chewiness that means it isn't just a sugar cookie.
Use these cookies to make into snickerdoodle cookie sandwiches or to make decorated snickerdoodle cookies.
GET A

FREE

COOKIE RECIPE BOOK & SECRET BAKING HACKS!
With 9 guaranteed-delicious cookie recipes and plenty of secret baking hacks, this is your ad-free key to cookie success!
Why Are These the Best Snickerdoodle Cookies?
This is a recipe that has been passed down to me and I've saved on scraps of paper over the years.
Snickerdoodles aren't a popular cookie outside of North America, so you can use the recipe to show your foreign friends just what they're missing!
This is the best snickerdoodle cookie recipe because…
No chilling required. You don't have to chill anything or wait longer in order to make the final cookie. Just put the dough together, get it in the oven, and wallah – the softest and chewiest snickerdoodle cookies ever.
Easy to do with kids. The dough shouldn't be so sticky that it gets all over everything, so you can involve the kids in helping to make it and roll it out in the sugar and cinnamon.
Something different. The nice tang to these cookies helps elevate the standard sugar cookie and give you something different to bring to a party or event. There are no crazy ingredients or flavors, just good old fashioned cinnamon and sugar that is sure to impress.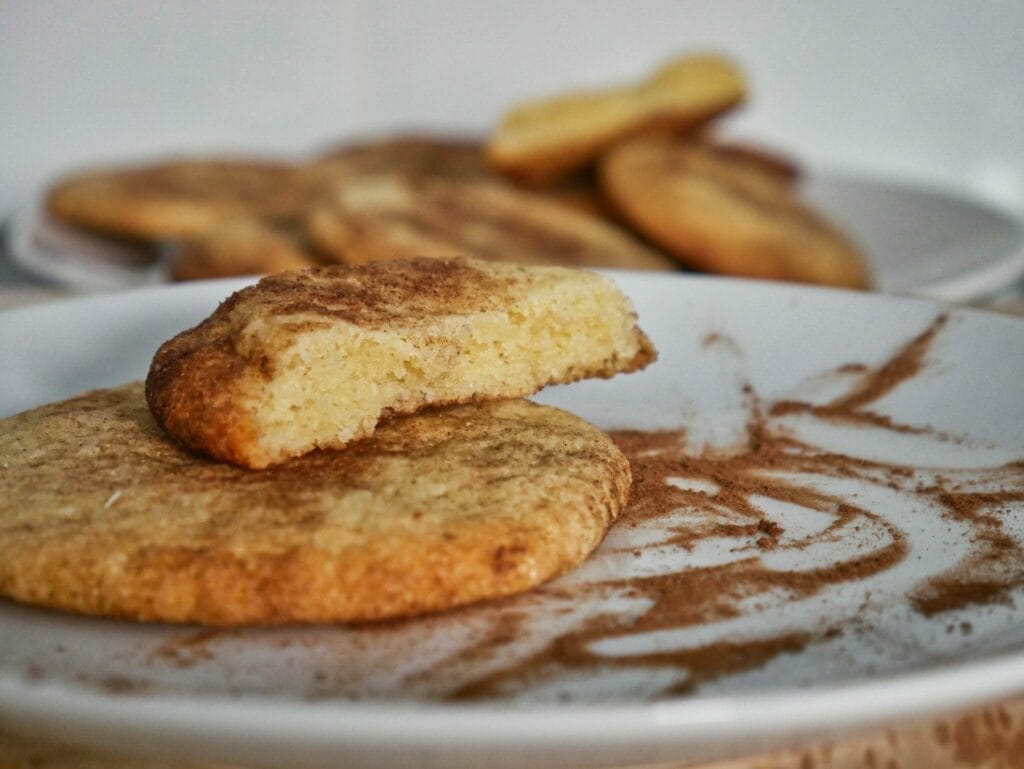 Must-Have Baking Tools (seriously)
Can You Make a Snickerdoodle without Cream of Tartar?
This snickerdoodle recipe uses cream of tartar, but if you don't have it on hand or live in a country where it isn't common, there are adjustments you can make like using baking powder instead or some lemon juice to get the tang.
These won't create the same classic results that this recipe does, but I would encourage you to give it a try!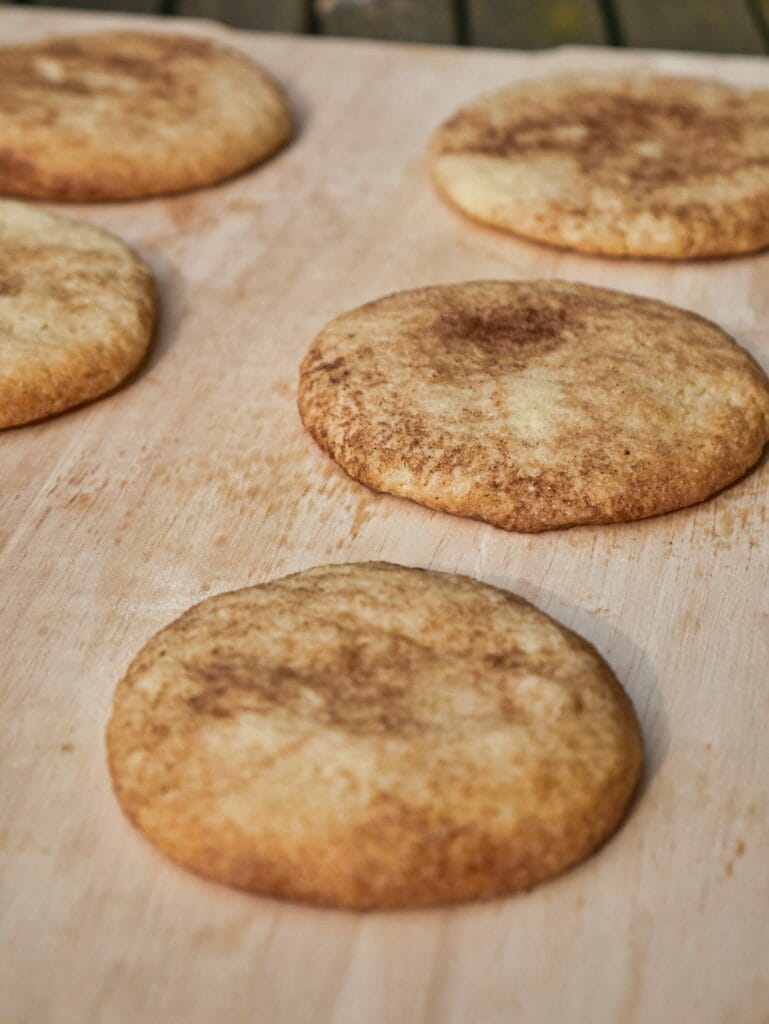 Does the Butter Need to Be Softened?
Yes, the best way to make these Snickerdoodles is to start with softened butter, so just leave it out of the fridge for an hour or so before starting to bake.
It's not the end of the world if your butter isn't softened, but you will spend more time trying to cream the butter and sugar together, and it will probably require you to get your hands a bit more into the dough to get it all mixed together as the heat of your hands will soften the butter as you go.
What Kind of Pan Should You Use to Make Snickerdoodle Cookies?
I used an ungreased pan for these cookies, which is just another reason to make them as you don't have to worry about greasing any baking sheets!
Can You Freeze Snickerdoodle Cookie Dough?
Yes, you can freeze snickerdoodle cookie dough!
I prefer to freeze it in the rolled balls already with cinnamon and sugar on it, but you can freeze the dough itself and then, when you're ready to cook, wait for it to thaw a bit until you can start to work it with your hands and go from there.
You can freeze the dough for up to 3 months, which is perfect if you have some leftover and don't want to make the whole batch.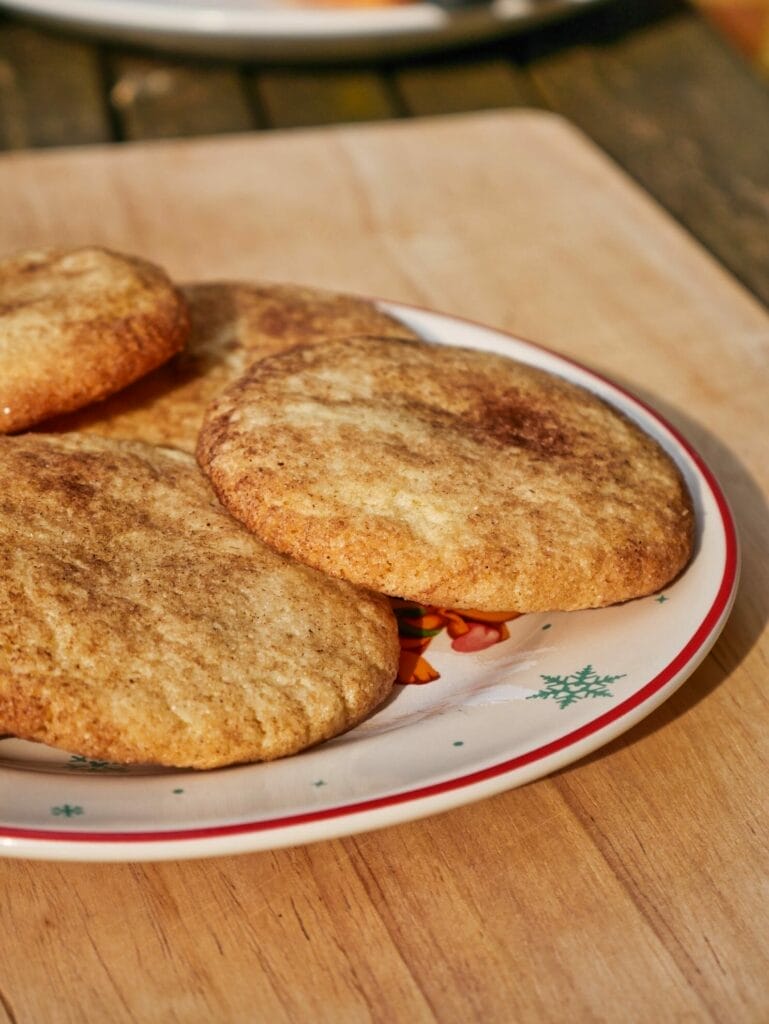 How to Store Snickerdoodle Cookies
Snickerdoodle cookies store well at room temperature, but if you want them to continue to be chewy snickerdoodle cookies, you need to make sure they're in an airtight container like this one because the air will make them go dry and hard.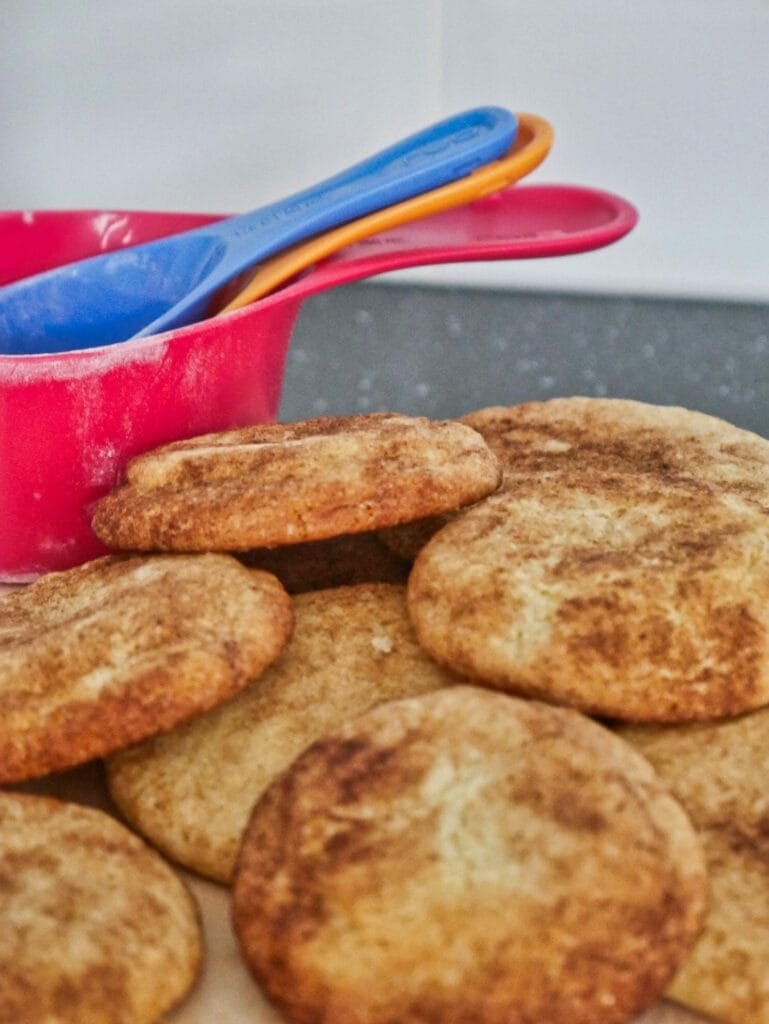 Can I Use This Recipe with Cookie Cutters?
These aren't the right cookies to use with cookie cutters, as their softness won't really allow you to use the cookie cutters properly.
These will be regular, circle shaped cookies, and that's all part of this classic Snickerdoodle cookie recipe!
How to Make Classic Snickerdoodle Cookies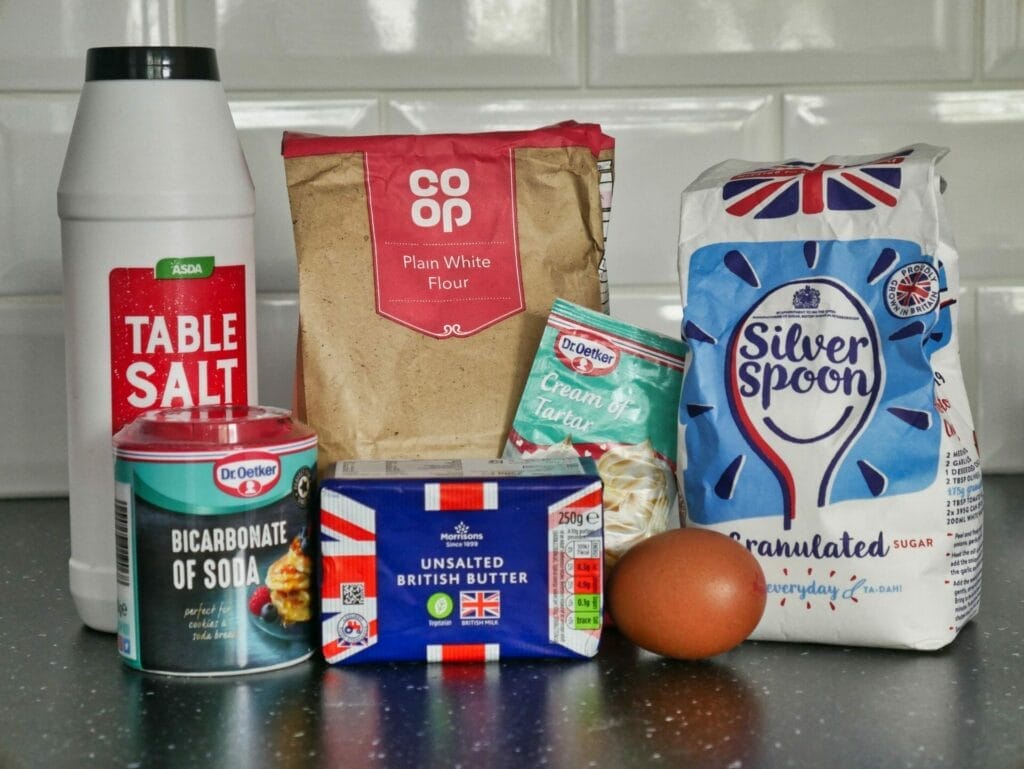 Cream the butter, sugar, and egg until you get a smooth mixture.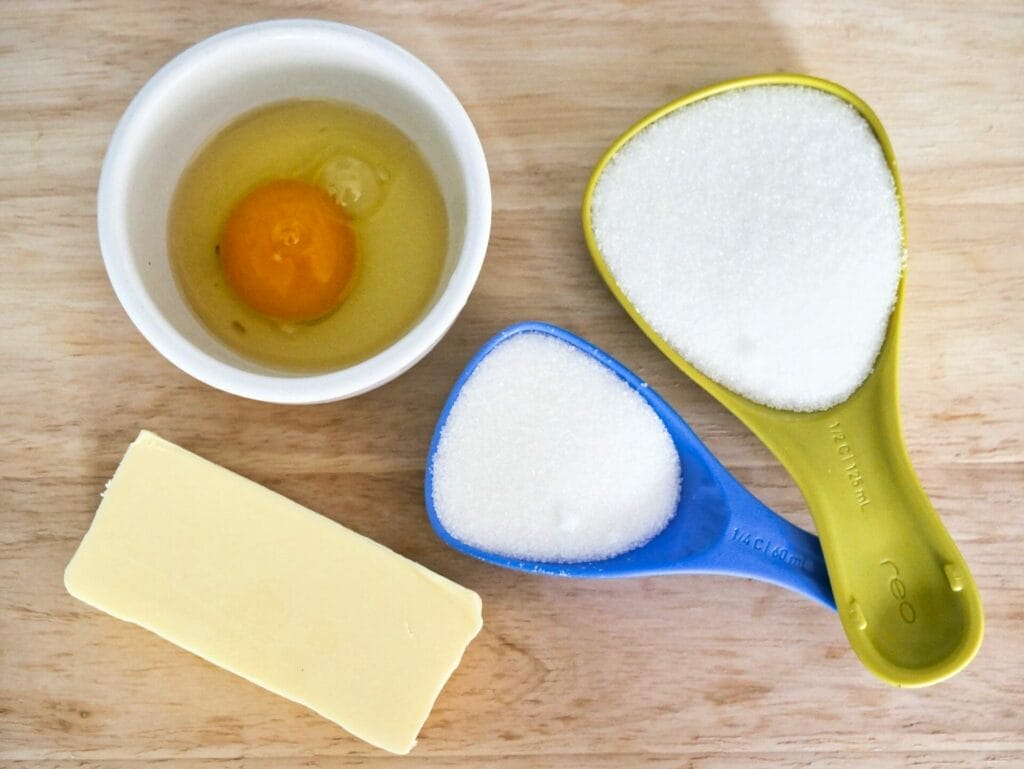 I did this without an electric mixer, but you could break out your fanciest mixer or a hand mixer or just grab a wooden spoon and work out those arm muscles.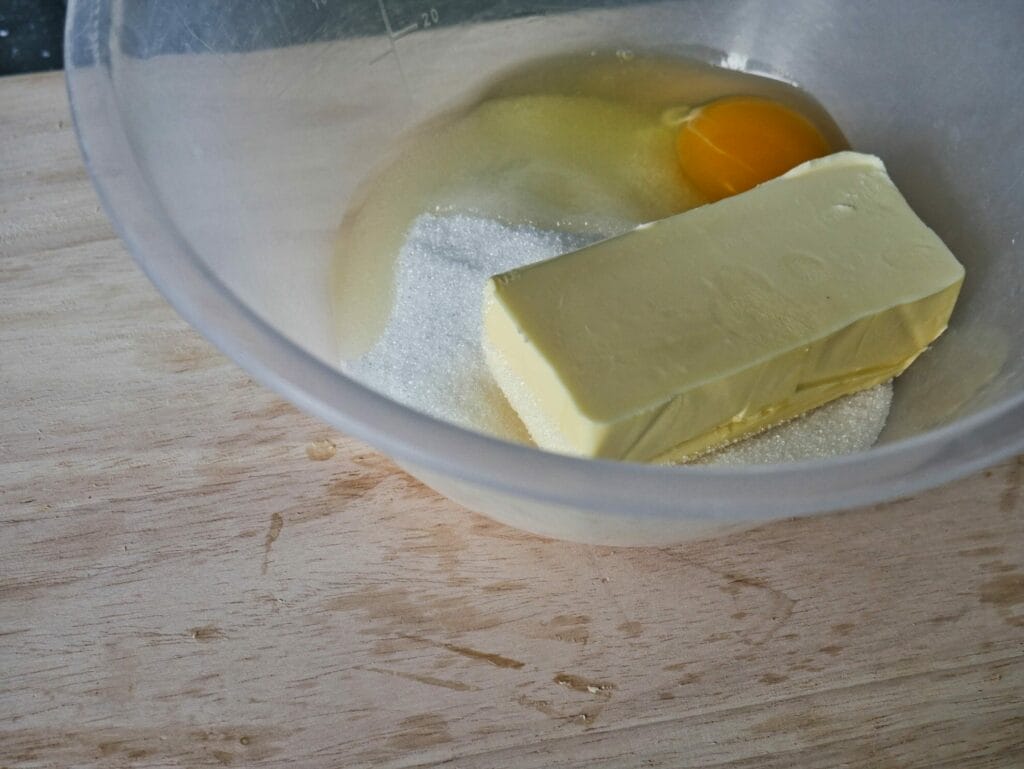 Sift the dry ingredients together to make sure you don't have any lumps, and then slowly add it to the wet mixture.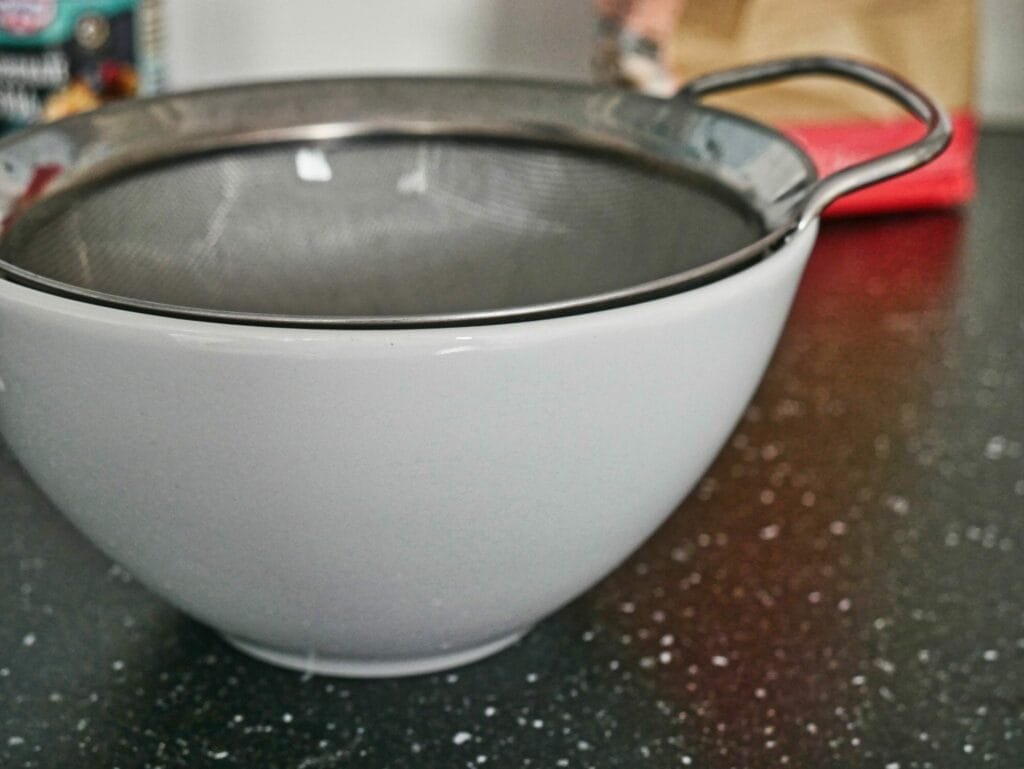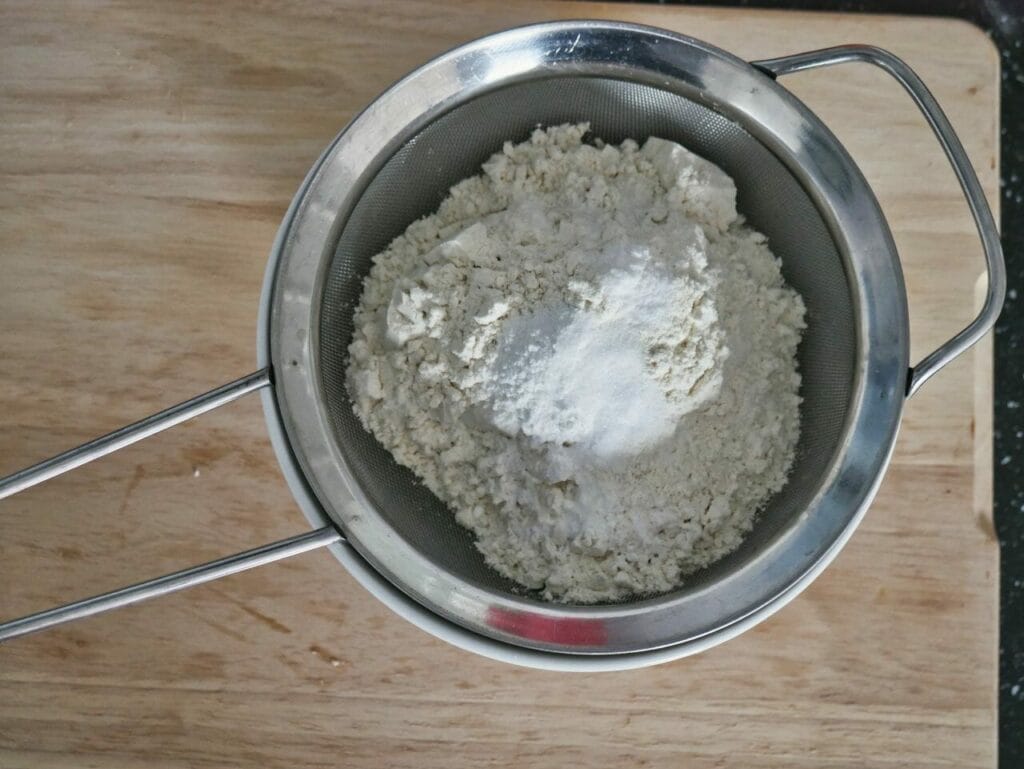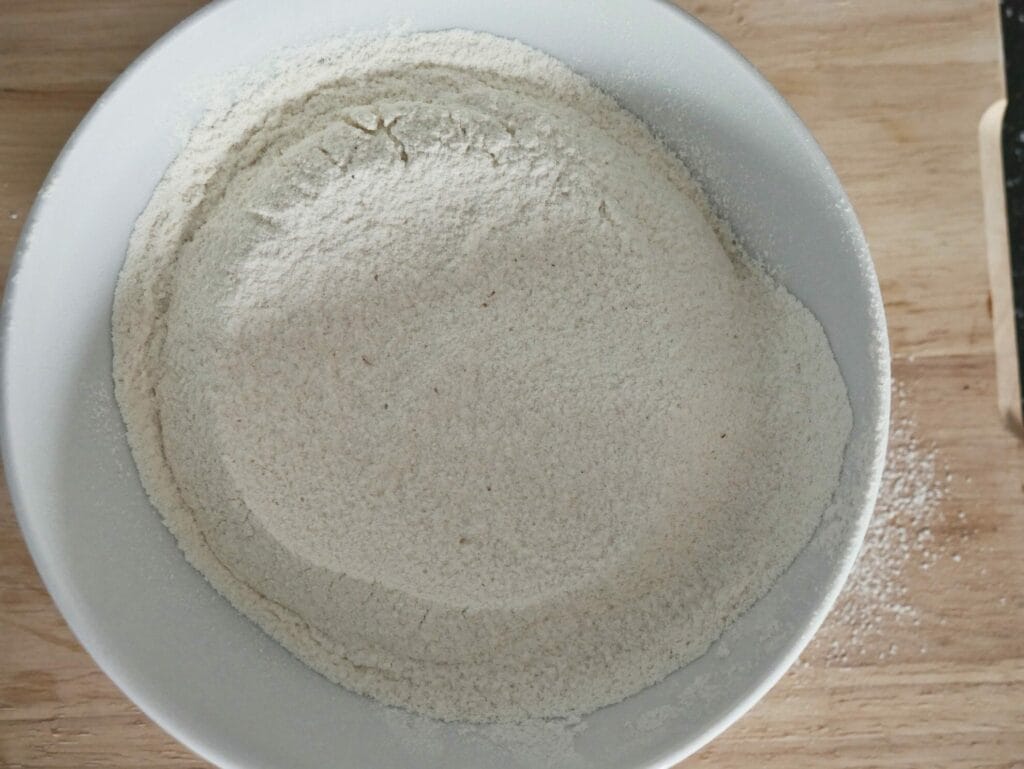 You may need to add a bit more flour until the dough is easy enough to work with and not sticking to your fingers.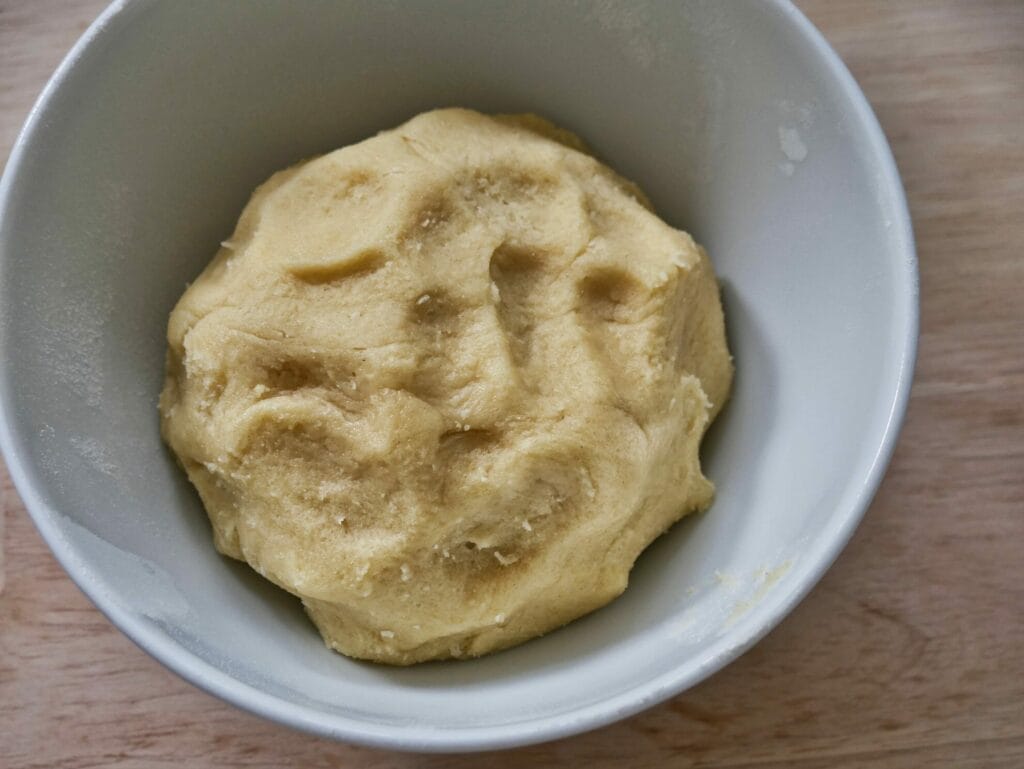 Roll the dough into walnut sized spheres and then coat it in the sugar and cinnamon mixture.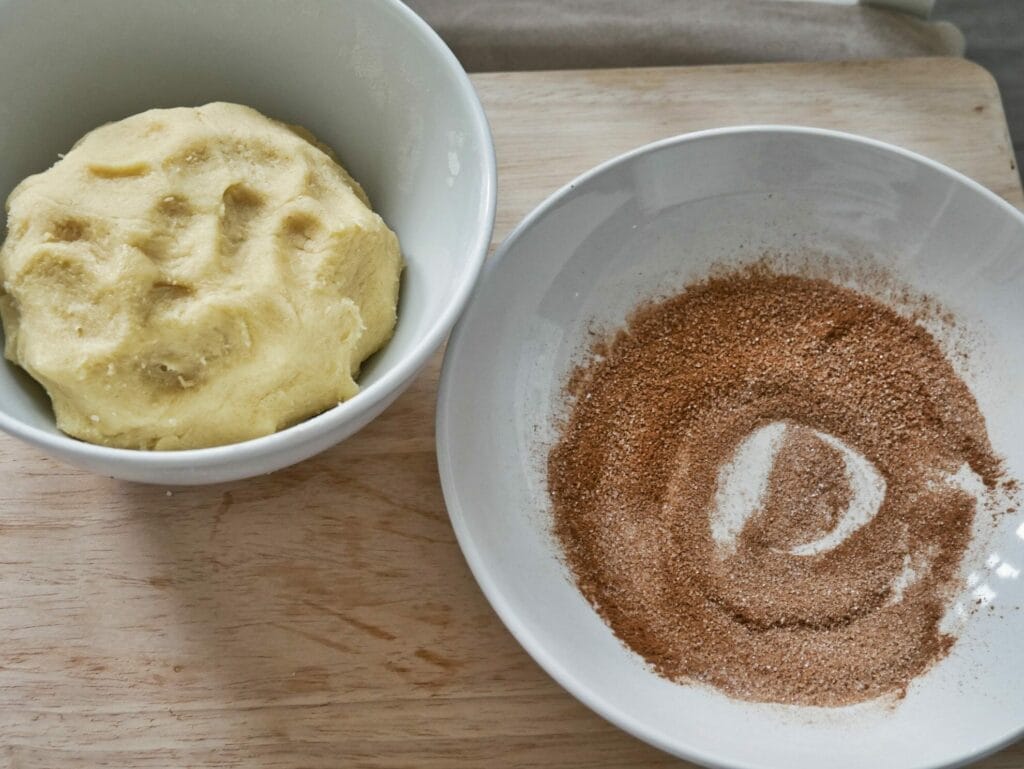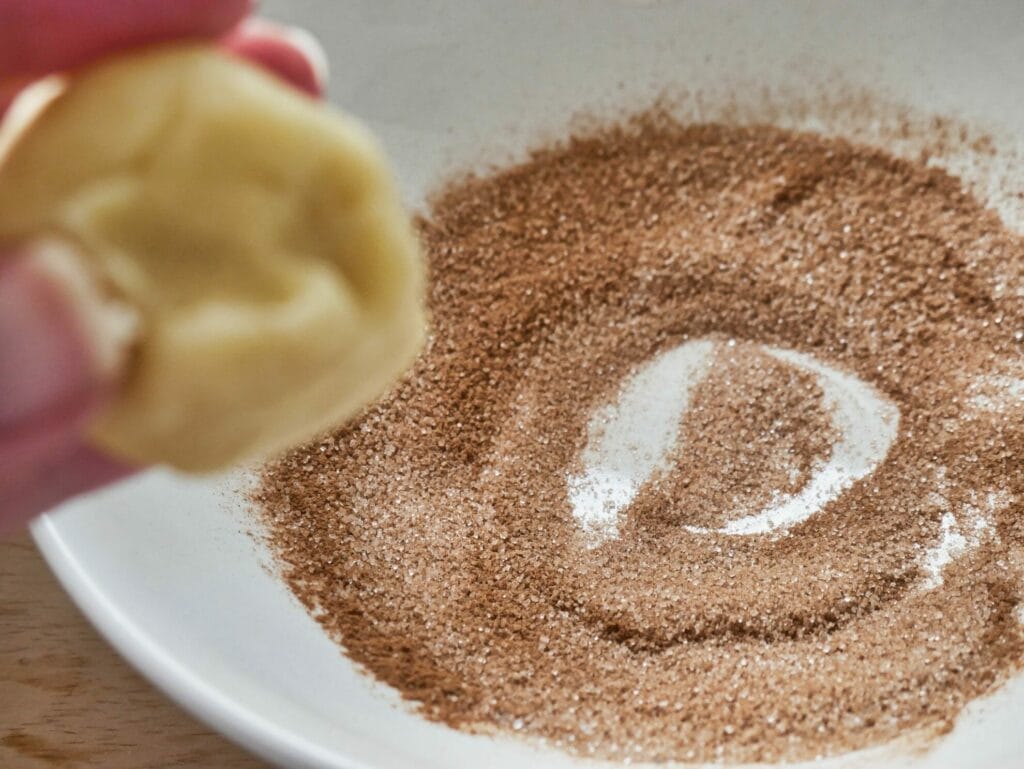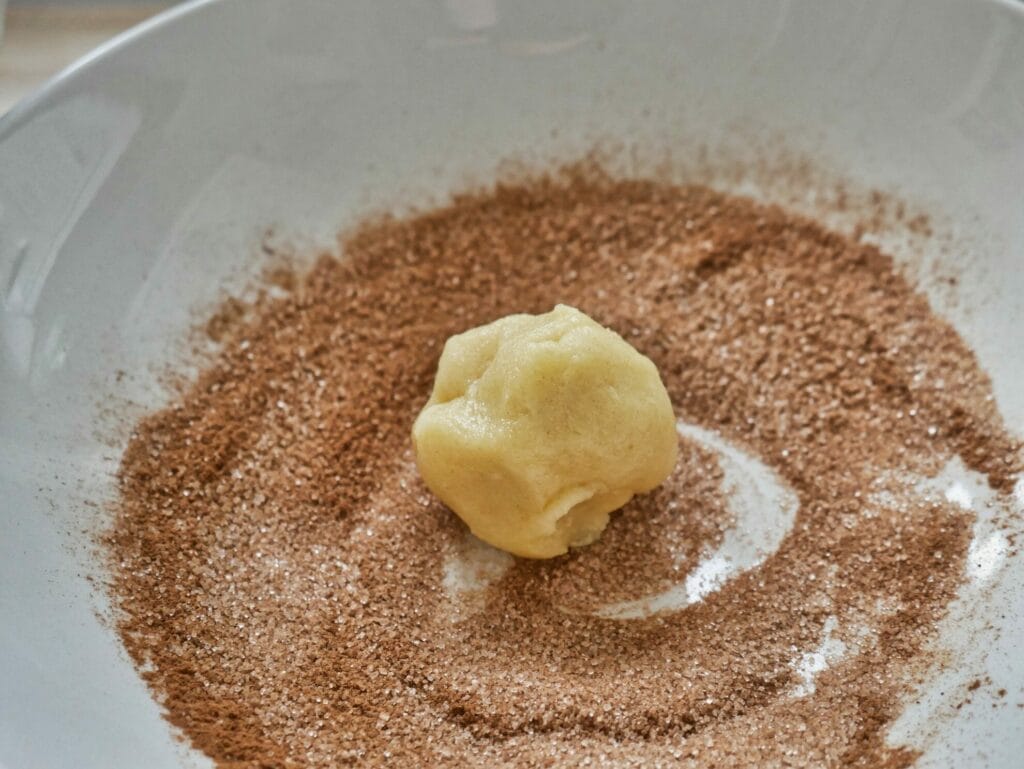 Place the cookies on an ungreased baking sheet and you can either flatten them very gently with the palm of your hand or just let them do their thing (flattening them before cooking will lead to a flatter finished cookie while a non-flattened one will lead to a fluffier cookie that has a bit more shape).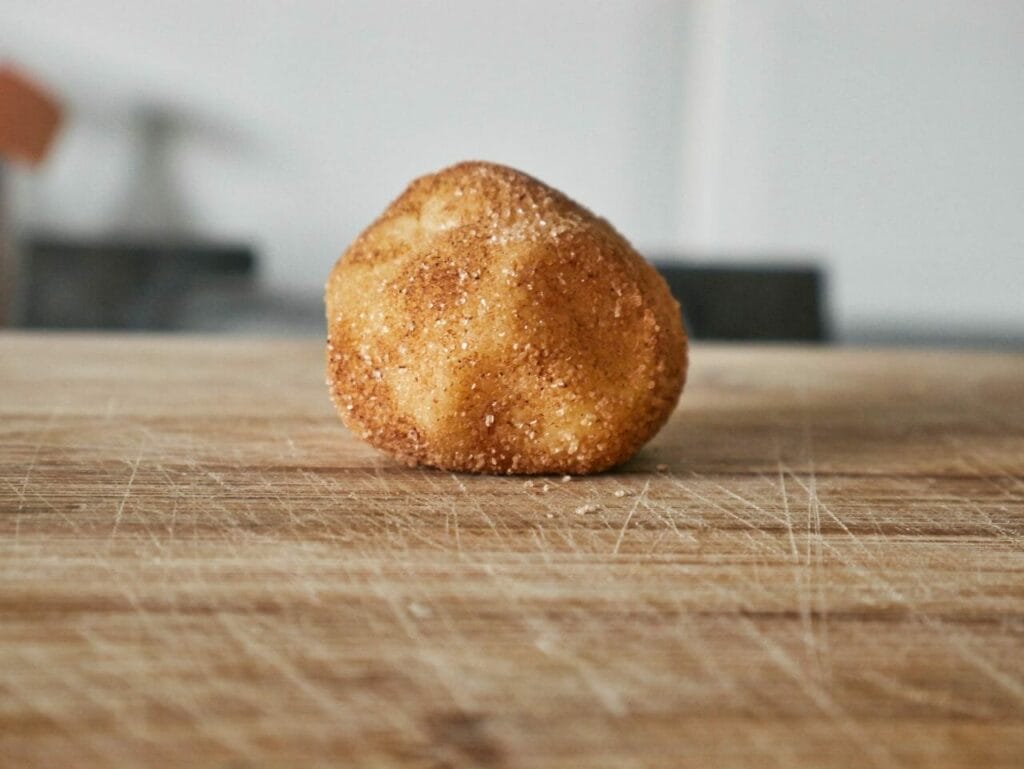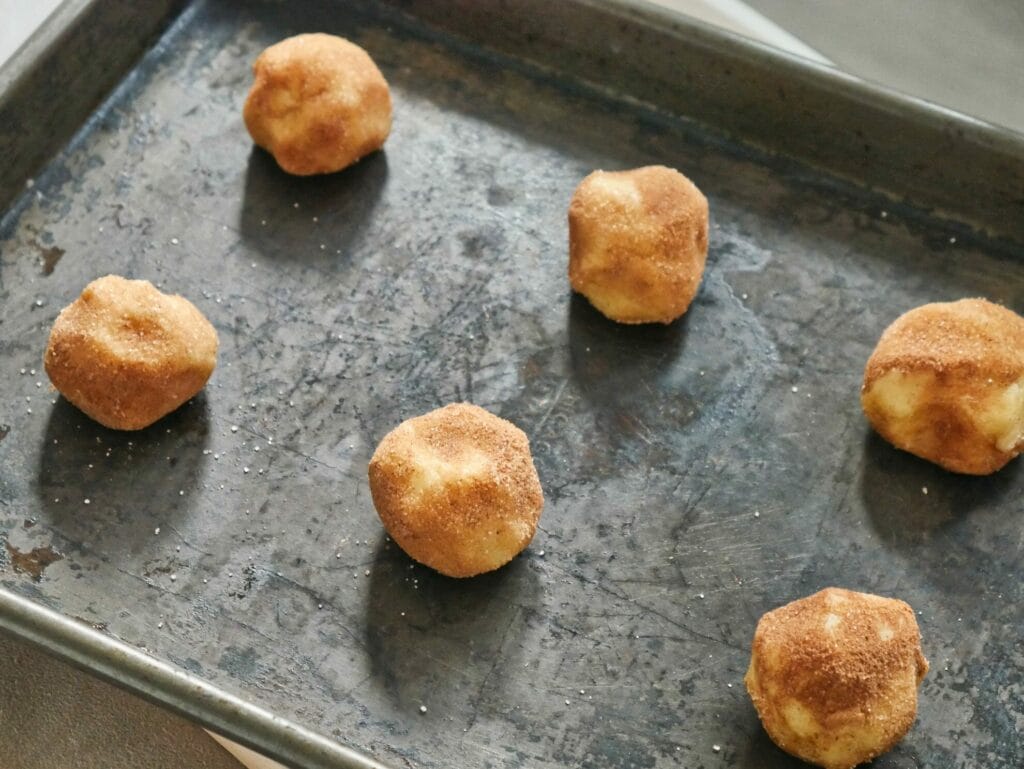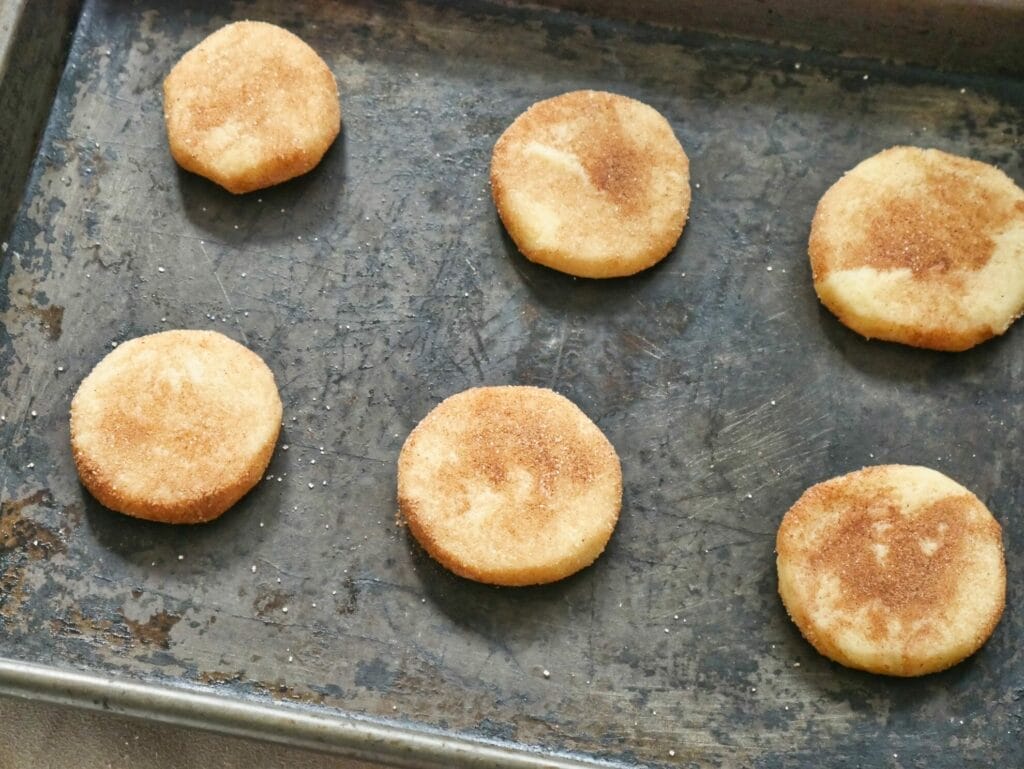 Bake 8 to 10 minutes at 400F, just until they are lightly browned.
I always advocate for taking cookies out sooner rather than later as they'll harden as they cool and I want to retain the chewiness.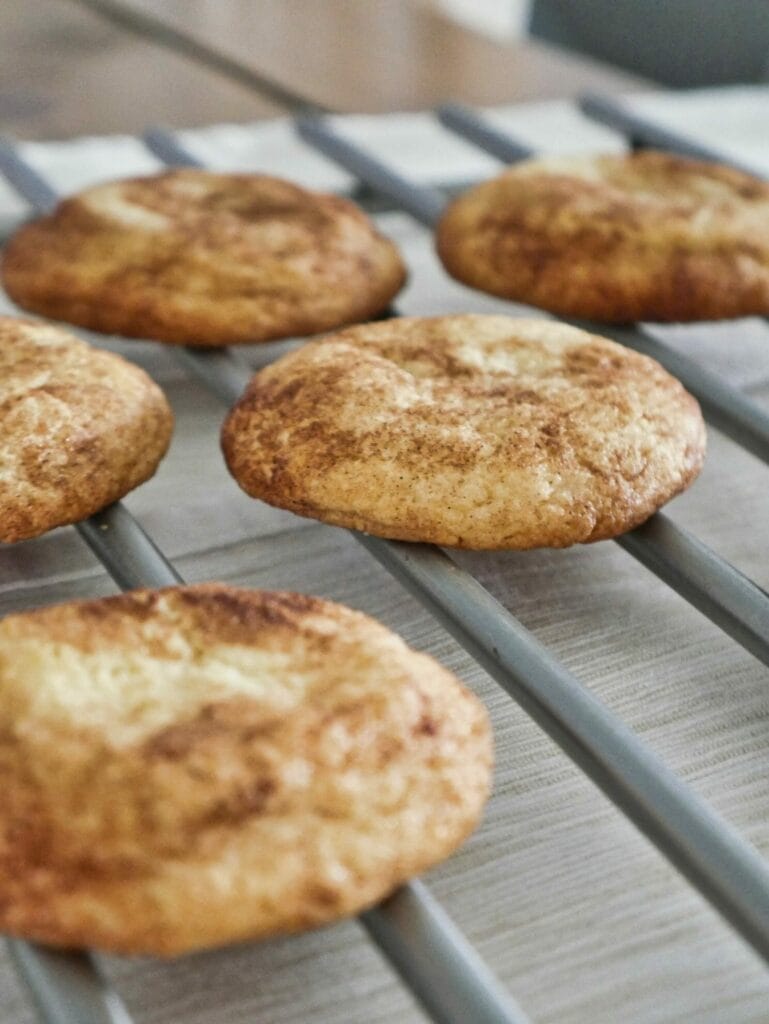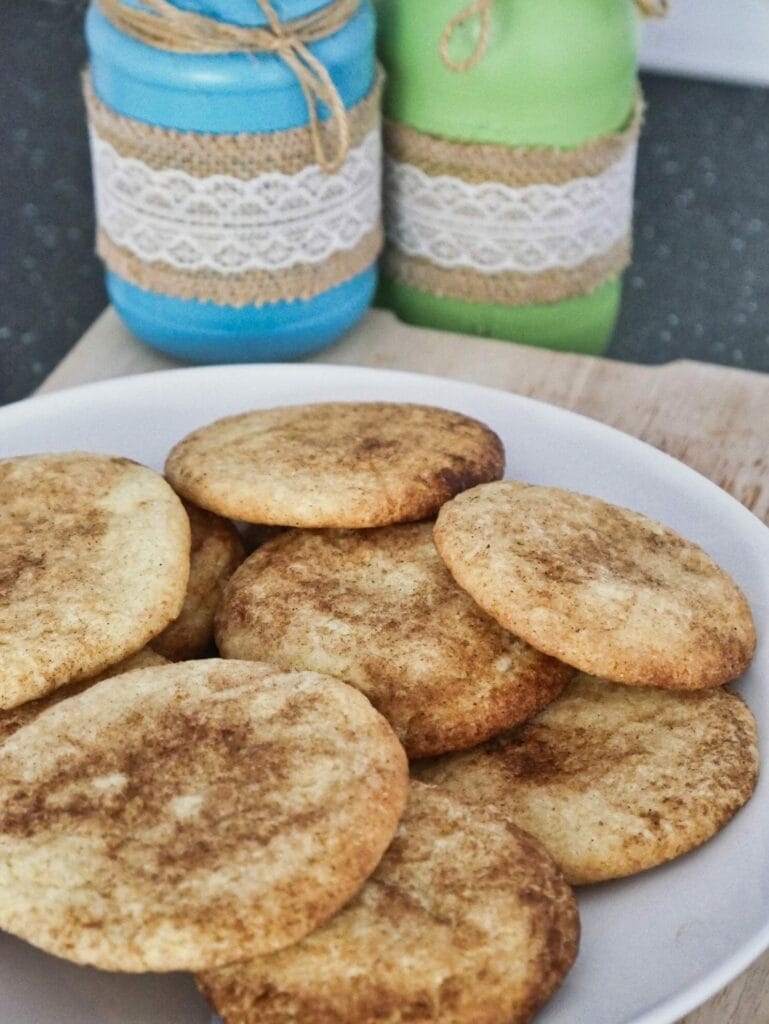 Yield: 18 cookies
Classic Snickerdoodle Cookies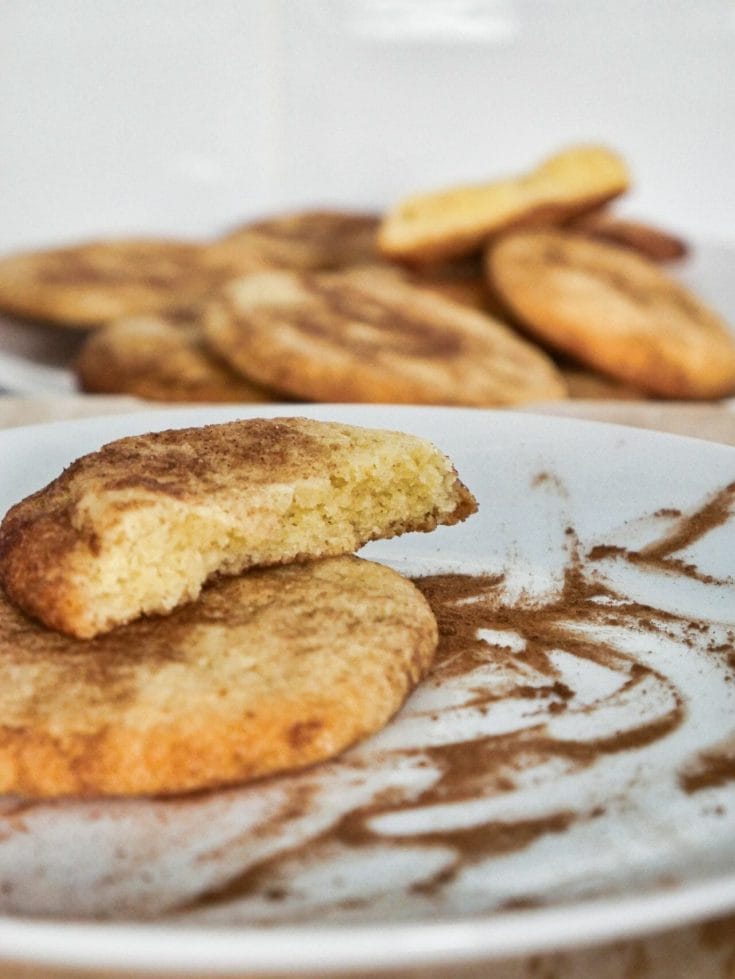 This classic Snickerdoodle cookie recipe is so easy to make and amazingly chewy. Get the whole family involved, as this is an easy cookie recipe for kids to help with.
Ingredients
1 stick of butter (113 grams) softened
1 egg
3/4 cup sugar (156 grams)
1 and 1/4 cup + 2 tbsp plain flour (166 grams)
1 teaspoon cream of tartar
1/2 teaspoon baking soda
1/4 teaspoon salt
Instructions
Preheat the oven to 400 F (200 C) and make sure you have an ungreased cookie sheet
Mix together the butter, egg, and sugar in a large bowl. It doesn't matter what order you put them in the bowl. I do this by hand, but you could also use an electric mixer. You want the chunks of butter to be blended into the mix.
Sift together the flour, cream of tartar, baking soda and salt in a smaller bowl.
Gradually add the flour mixture to the sugar mixture and mix well. The dough should be soft and easy to handle. If the dough sticks to your hands, add a little more flour until it's easy to work with.
Combine one tablespoon sugar and one tablespoon cinnamon in a small dish.
Roll the pieces of dough to be about the size of a walnut.
Roll the balls in the cinnamon and sugar mixture and then place on baking sheet approximately 2 inches apart.
Bake 8 to 10 minutes or until the tops are lightly browned. You want to take them out before they look completely finished, as you want these to be soft and chewy.
Let cool for 20 minutes on a wire rack.
Notes
If you don't have cream of tartar, you can leave it out and still get delicious cinnamon and sugar cookies, but you won't get the tang of a snickerdoodle that really makes it a snickerdoodle.
Recommended Products
As an Amazon Associate and member of other affiliate programs, I earn from qualifying purchases.
Nutrition Information:
Yield:
18
Serving Size:
1
Amount Per Serving:
Calories:

40
Total Fat:

0g
Saturated Fat:

0g
Trans Fat:

0g
Unsaturated Fat:

0g
Cholesterol:

10mg
Sodium:

68mg
Carbohydrates:

9g
Fiber:

0g
Sugar:

8g
Protein:

0g
If you make these cookies or have any questions, comment below and let me know!